Search found 2063 matches
by Alvarin

Sun Apr 25, 2010 10:08 am
Forum: General Discussion
Topic: Ur-Quan picture
Replies: 18
Views: 10478
The soft and fuzzy were the Precursors. The 'Quans were just brown and good guys.
Quite some time ago I've scribbled the Ur-Quan butterfly-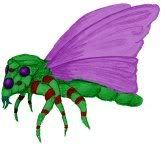 by Alvarin

Sun Apr 25, 2010 9:58 am
Forum: General Discussion
Replies: 27
Views: 9979
One of the best things in this game, in my ophinion, is that every race has agenda and justification to their deeds. With the exception to some degree with the Ilwrath, even the "bad guys" have absolutely plausible reasons for what they do, unlike most games I played, where "I evil. I kill you now."...